LEGAL & ACCOUNTING SERVICES
At Karolidis & Co we specialise in cost effective legal and accounting services to startups and small business. Our award winning team provides the highest quality in legal and accounting services.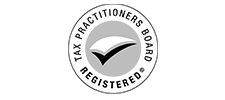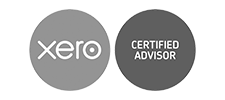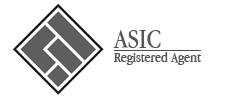 Our in-house lawyers and accountants take care of your Tax Returns, Business Activity Statements and even your bookkeeping.
From structuring your business, compliance during operation, through to sale and exit our lawyers and accountants are experts in Business law.
Buying, selling or leasing – commercial or residential, our experienced lawyers handle all the legalities / financiers to ensure the transaction goes to plan.
Our lawyers and accountants are ready to set-up and manage your ASIC and tax obligations including trust, company or partnership.
We can help in all areas of business law including contract drafting, client and employment agreements, insolvency law and more.
We also run one of Australia's premier crowdfunding portals and can also assist in non-public capital raising, including associated accounting and legal services.
TOTAL CLIENT FOCUS
Our meeting times are flexible – including evenings and weekends. We are also happy to discuss online via Skype or email and can meet you at your office or workplace
AWARD WINNING
Winner of the 2016 & 2017 Legal Awards. Voted Best SME Property & Tax Law Firm (VIC) and Best Crowdfunding Law Expert (VIC)
GLENROY LAWYER & ACCOUNTANT SERVICES
Are you tired  of receiving advice from both an accountant and lawyer, explaining your business and structure every step of the way? At Karolidis & Co we specialise in providing cost effective legal and accounting services to your business from our office located in Glenroy.
For businesses, accounting and legal often go hand in hand. Whether you want to structure your business for effective operation or manage your tax more efficiently, it's important you get qualified legal and tax advice to maintain compliance and ensure the best return for your business.
Our team have experience in multiple areas of law, and they can efficiently manage your business activities and legal. We are a registered Asic Agent, Registered Tax Agent, Xero Certified Adviser and are a family owned and operated business.
As a winner of the 2016 & 2017 Legal Awards and voted best SME Property & Tax Law Firm (VIC) you'll be receiving the highest quality in legal and accounting services for your business in Melbourne.
If you'd like a quote or would like to receive advice on your business please contact the team at Karolidis & Co today.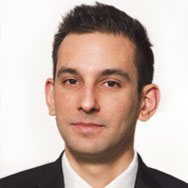 Meet Nick
Nick provides legal and tax solutions to start-up/small businesses and individuals.  Quite separate to law, Nick understands business and has hands-on experience launching and running start-up organisations, including some of Australia's first group-purchasing and consumer power platforms.
Nick is on the Board of the Crowd Funding Institute of Australia and is a Founder & Director of successful Australian crowdfunding platform OzCrowd.com.
Having dealt with Nick for several years, I can say that Nick is a very professional and diligent adviser, with a good knowledge of tax law that is commensurate with the experience he has gained at top level law and accounting firms.
Dr Keith Kendall
I had Nick to do the section 32 and prepare the sale papers for my property and there were problems occurred from the other end but Nick was very patient and dealt with the issue very very professionally and always advised me and guided me in the right direction.
Thank you Nick.
Ardaches Jokaklian
I first engaged Nick's services early 2016 and have found him easy to work with ever since. Always quick to reply to queries and certainly professional yet friendly. Have and will recommend Karolidis & Co to others.
Jacqui Pryor
Nick's professionalism and knowledge was fantastic. He is approachable and willing to go above and beyond to get a pleasing result for his clients. Will definitely use his services again!
Monica Tanios