Lawyers & Accountants For Businesses, Investors & Individuals
At Karolidis & Co we specialise in cost effective legal and accounting services to startups and small business. Our award winning team provides the highest quality in legal and accounting services.
Schedule a Call
Free 30-minute no obligation meeting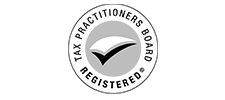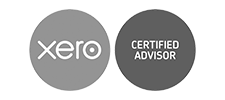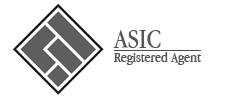 Nick and his team provided a fantastic service for us as first home buyers. He explained the entire process very clearly and answered any queries in a timely matter. Would recommend to everyone!
Always a pleasure to deal with and excellent communication. Will continue to engage his services for many years to come. Can not recommend enough!
Karolidis & Co takes care of all my business legal and accounting requirements in a timely manner, at reasonable and transparent costs. Nick's prompt service, approach-ability and quality professional advice leads me to highly recommend him.
I had Nick to do the section 32 and prepare the sale papers for my property and there were problems occurred from the other end but Nick was very patient and dealt with the issue very very professionally and always advised me and guided me in the right direction. Thank you Nick.
I have personally used Nick Karolidis for my own matters and due to the great service I received with my legal matter, I have since referred a number of my clients to him also. I find Nick very efficient, direct and always focuses on ensuring he acts in the best interest of his client. Highly Recommend.
I engaged Nick for a small thing (writing standard contracts). His service has been fantastic - quick responses and making suggestions beyond my expectations. Based on this service quality, I'm looking at moving my regular accounts to his care.
Why Choose
Us
Glenroy Lawyer & Accountant Services
Are you tired of seeking advice from both an accountant and lawyer, explaining your business and structure every step of the way? At Karolidis & Co we specialise in providing cost effective legal and accounting services to individuals and businesses from our office located in Glenroy.
For investors and businesses, accounting and legal often go hand in hand. Whether you want to structure your investment or business for effective operation or manage your tax more efficiently, it's important you get qualified legal and tax advice to maintain compliance and ensure the best return for your business.

Boutique Firm
As a boutique legal and accounting firm, we provide a complete business solution for small and medium sized businesses.

Tax & Legal All-In-One
Tax and legal at the same place! No need to see a lawyer and then explain the circumstances to your accountant separately – reducing fees and miscommunications!

Business Specialists
Specialists in business law, property and tax – we deal with all tax and legal aspects of business on daily basis.

Tech Savy
Tech-savy – unlike some "old-school" solicitors – we leverage technology to provide you and your business with cost efficient services.

Business and Commercial Law
As a boutique firm – you will be dealing with the same small team of advisors – meaning you don't speak to a new person everytime you call.

Dedicated boutique team
Dedicated lawyer and accountant – our principal supervises all matters directly.
Meet
Nick
Nick provides legal and tax solutions to start-up/small businesses and individuals. Quite separate to law, Nick understands business and has hands-on experience launching and running start-up organisations, including some of Australia's first group-purchasing and consumer power platforms.
Nick is on the Board of the Crowd Funding Institute of Australia and is a Founder & Director of successful Australian crowdfunding platform OzCrowd.com.