Lawyers & Accountants – Business, Property, Tax & Estate Planning
Unlike the majority of online or suburban firms, we are not jacks-of-all-trades.  Our lawyers and accountants have specialised in business law, property law, tax and estate planning to ensure our clients are provided with the quality expertise and service they require.
We are not your average legal or accounting firm.  We understand reputation is the critical factor to flourish in any service-based industry.  Accordingly, we pride ourselves on being up-front, offering fixed competitive fees for most of our services and liaise with our clients on a timely basis.
That said, we don't just talk the talk, our results speak for themselves – see below our 100% positive Google Reviews which demonstrates we also walk-the-walk.
Schedule a Call
Free 30-minute no obligation discussion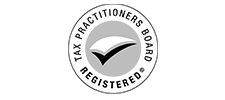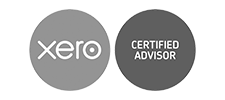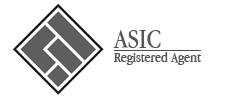 Why Choose
Us
Glenroy Lawyer & Accountant Services
Are you tired of seeking advice from both an accountant and lawyer, explaining your business and structure every step of the way? At Karolidis & Co we specialise in providing cost effective legal and accounting services to individuals and businesses from our office located in Glenroy.
For investors and businesses, accounting and legal often go hand in hand. Whether you want to structure your investment or business for effective operation or manage your tax more efficiently, it's important you get qualified legal and tax advice to maintain compliance and ensure the best return for your business.

Boutique Firm
As a boutique legal and accounting firm, we provide a complete business solution for small and medium sized businesses.

Tax & Legal All-In-One
Tax and legal at the same place! No need to see a lawyer and then explain the circumstances to your accountant separately – reducing fees and miscommunications!

Business Specialists
Specialists in business law, property and tax – we deal with all tax and legal aspects of business on daily basis.

Tech Savy
Tech-savy – unlike some "old-school" solicitors – we leverage technology to provide you and your business with cost efficient services.

Dedicated boutique team
As a boutique firm – you will be dealing with the same small team of advisors – meaning you don't speak to a new person everytime you call.

Dedicated boutique team
Dedicated lawyer and accountant – our principal supervises all matters directly.
Meet
Nick
With over 10 years experience, Nick has worked at Global Professional Services Firms and advised on multi-billion $ deals across almost all industries.
Since departing the large firms, Nick has been advising small and medium businesses as well as individuals using the experience gained at the top-tier law and accounting firms, for a fraction of the cost for our clients!
Quite separate to law, Nick understands business and has hands-on experience launching and running start-up organisations, including some of Australia's first group-purchasing and consumer power platforms.
Nick has governance experience as a former Board Member of the Crowd Funding Institute of Australia and is a currently on the Board for Moreland Early Years Management, a NFP that operates six early learning kindergartens in Moreland.