Capital Raising & Crowdfunding
Raising funds for a new business can be both stressful and time-consuming.  Most traditional lenders will not provide funds to new businesses unless property or other substantial security is provided.
Even where this is so, there are certain structures that can confuse a lender and the assistance of a qualified lawyer with experience in lending, capital raising and crowdfunding is helpful to ensure the transaction proceeds smoothly.  Alternatives to traditional lending are peer-to-peer lending, offering equity to friends/family and/or crowdfunding.
At present, crowdfunding laws are in the process of changing to allow for businesses to offer financial rewards (such as shares in a company) to potential investors.  Until the changes are implemented and ASIC provide licences to the crowdfunding platforms for this new reward structure, all rewards offered by businesses in crowdfunding have to be non-financial.  Businesses must ensure they do not breach the Corporations Act by offering financial rewards to crowdfunding contributors until the laws are changed and licenced platforms exist for this service.
All business owners considering whether they require lending and/or equity investors should seek legal assistance to ensure the arrangements are structured correctly and their interests are protected.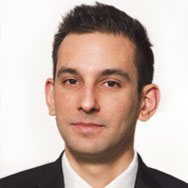 Meet Nick
Nick provides legal and tax solutions to start-up/small businesses and individuals.  Quite separate to law, Nick understands business and has hands-on experience launching and running start-up organisations, including some of Australia's first group-purchasing and consumer power platforms.
Nick is on the Board of the Crowd Funding Institute of Australia and is a Founder & Director of successful Australian crowdfunding platform OzCrowd.com.
WHY US?
Having direct experience in the capital raising and crowdfunding space – including running OzCrowd one of Australia's premier crowdfunding platforms, our lawyers can not only guide you in the right direction, but offer practical assistance in raising funds or dealing with investors for your business.
How Much Does It Cost?
TBC and vary depending on the service required.  Call us for a no obligation quote today.
Book An Appointment 
Initial meetings are by appointment only – our preference is to schedule an initial phone discussion to discuss how we can assist you and/or your business.  Most of our commercial leasing services are on a fixed-fee basis and therefore you can be assured of the cost from the beginning.