Conveyancing
Conveyancing involves the transferring of property from a Vendor to the Purchaser.  When acting for the Vendor (seller) we prepare the contracts and undertake the relevant government searches to ensure the contract and section 32 are compliant and provide for a smooth sale process.  We assist clients who have appointed agents to sell their property but also off-market sales.
When acting for the Purchaser (buyer), we undertake the relevant searches to confirm the property details and transfer documentation including stamp duty concessions where applicable.  Our goal is to work with you and your banker to ensure the transaction progresses as smoothly as possible.
We work remotely across Victoria and are based from our offices located in Glenroy. We act for individuals looking to purchase their first home, those looking to upgrade/downsize and investors expanding or selling their property portfolio.
We can consider your personal circumstances and assist in determining whether there are benefits from acquiring property through a unit trust, company, partnership, family trust or as individuals.
Separate to "standard" conveyancing we also can assist with survivorship applications, buying property via a trust or company and commercial developments.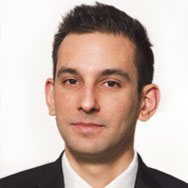 Meet Nick
Nick provides legal and tax solutions to start-up/small businesses and individuals.  Quite separate to law, Nick understands business and has hands-on experience launching and running start-up organisations, including some of Australia's first group-purchasing and consumer power platforms.
Nick is on the Board of the Crowd Funding Institute of Australia and is a Founder & Director of successful Australian crowdfunding platform OzCrowd.com.
WHY US
We are more than just conveyancers – we advocate and negotiate on behalf of our clients where necessary and, as lawyers – we are qualified to provide actual legal advice around your property transaction, the structure and rights and remedies.
Book An Appointment
Initial meetings are by appointment only – our preference is to schedule an initial phone discussion to discuss how we can assist you and/or your business.  Most of our conveyancing transactions are on a fixed-fee basis and therefore you can be assured of the cost from the beginning.
Whilst we understand there are low-priced conveyancing services on the market – we do not compromise on quality and therefore price – to ensure you receive specialist advice and comfort that, if something does become complex, a qualified lawyer will be able to assist.
I have personally used Nick Karolidis for my own matters and due to the great service I received with my legal matter, I have since referred a number of my clients to him also. I find Nick very efficient, direct and always focuses on ensuring he acts in the best interest of his client. Highly Recommend.
Christos Apostolakis