Commercial Lease Agreements
Looking for an experienced and efficient leasing lawyer in Melbourne? Our leasing lawyers will assist you with the drafting or reviewing any lease agreement, including retail and commercial leases.
 In comparison to residential leasing, commercial lease agreements are not all standard form and often contain complex legal provisions that may crucially affect the legal position of both the landlord and tenant.  In Victoria, retail leases are governed by the Retail Leases Act 2003 and impose a number of obligations on the landlord that must be complied with.
Penalties for non-compliance with the Retail Leases Act include the tenant having the right to exit the arrangement, compensation for damages and financial fines under the Act.  Accordingly, it is prudent to ensure you engage a competent leasing lawyer to assist you to understand your obligations and to prepare the respective leases and disclosure statements during a new lease and upon renewal/exercise of an option by the tenant.
We work with small businesses Australia wide located from our office located in Glenroy .  Our team can assist with negotiating a commercial lease, fixtures and fit-out terms, costs and assignment of lease. We can also assist when and if there has been a breach of a commercial lease agreement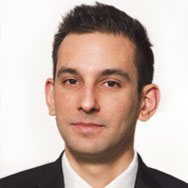 Meet Nick
Nick provides legal and tax solutions to start-up/small businesses and individuals.  Quite separate to law, Nick understands business and has hands-on experience launching and running start-up organisations, including some of Australia's first group-purchasing and consumer power platforms.
Nick is on the Board of the Crowd Funding Institute of Australia and is a Founder & Director of successful Australian crowdfunding platform OzCrowd.com.
Who We Help
 We assist both commercial landlords and tenants in preparing, reviewing and negotiating their commercial leases.
Why Us
As well as being able to assist with preparing/reviewing your lease, we can provide other business law assistance such as contract preparation, asset protection and tax efficiency structuring.  Is the right entity entering into the arrangement, should you use a family trust to own the property being leased, should a tenant establish a business structure before entering into the lease – these are the questions that we can assist with when considering your commercial lease.
Costs
TBC and vary depending on the lease complexity, term and rent.  Call us for a no obligation quote today.