MELBOURNE'S BEST BUSINESS LAWYERS
Our lawyers and accountants have specialised in business law and associated areas of law to ensure our clients are provided with the quality expertise and service they require.
We are not your average legal or accounting firm.  We understand reputation is the critical factor to flourish in any service-based industry.  Accordingly, we pride ourselves on being up-front, offering fixed competitive fees for most of our services and liaising with our clients on a timely basis.
Schedule a Call
Free no obligation discussion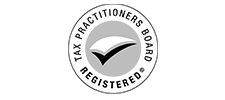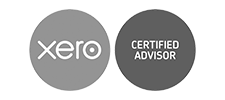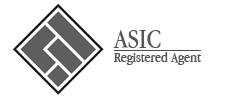 OUR SERVICES
How we 

help businesses

Banking And Finance
Providing advice on loan documentation and solicitors certificates. Preparation of mortgage documents.

Structuring (Business And Property)
Advice on companies, trusts, partnerships and joint ventures. Tailored shareholders/unitholders agreements to prevent and resolve disputes. Establishment of unit trusts, discretionary/family trusts and companies.

Startup Advice
Legal and accounting services for structuring, on-going legal compliance and contractual documentation and sale/capital raising

Property Law And Conveyancing
Residential and commercial conveyancing and property law advice. Review and preparation of commercial retail and non retail commercial leases. Body corporate advice and dispute resolution.

Business And Commercial Law
Advice and preparation of all contractual documentation including: Service agreements, Employment and contractor agreements, Partnership agreements, Confidentiality deeds, Distribution agreements, Licence and royalty agreements

Business Sale And Purchases
Legal and accounting advice regarding sale, tax efficiency, small business concessions and risk reduction. Earn-out arrangements. Purchase due diligence, section 52 vendor statement reviews and contractual negotiation on purchase.

Wills & Estates
Wills, Enduring powers of attorney, Non enduring powers of attorney, Family/Discretionary Trust amendments, Testamentary trusts, Deeds of family arrangement, Estate restructuring and Land tax, Capital gains tax and Stamp duty

Tax Advice And Compliance
Income tax, GST, PAYG withholding, stamp duty and land tax advice, structuring and tax minimisation/efficiency. Preparation of private binding rulings, objections and dispute resolution with state and federal regulatory bodies. Tax compliance services (tax returns) for individuals, companies, trusts and partnerships.

Probate/Deceased Estates
Tax efficient and cost-effective probate services including distribution of property and other assets and preparation of deeds of family arrangement.
During this difficult time our team here at Karolidis & Co pride ourselves on giving you one less thing to worry about.
Areas We Service
Located in Glenroy we work with businesses throughout Melbourne and across Australia.  We are also happy to discuss online via Skype or email or can meet you at our office if you're located in Melbourne.
Alpine Shire
Ararat Rural City
Ballarat City
Banyule City
Bass Coast Shire
Baw Baw Shire
Bayside City
Benalla Rural City
Boroondara City
Brimbank City
Buloke Shire
Campaspe Shire
Cardinia Shire
Casey City
Central Goldfields Shire
Colac Otway Shire
Corangamite Shire
Darebin City
East Gippsland Shire
Frankston City
Gannawarra Shire
Glen Eira City
Glenelg Shire
Golden Plains Shire
Greater Bendigo City
Greater Dandenong City
Greater Geelong City
Greater Shepparton City
Hepburn Shire
Hindmarsh Shire
Hobsons Bay City
Horsham Rural City
Hume City
Indigo Shire
Kingston City
Knox City
Latrobe City
Loddon Shire
Macedon Ranges Shire
Manningham City
Mansfield Shire
Maribyrnong City
Maroondah City
Melbourne City
Melton City
Mildura Rural City
Mitchell Shire
Moira Shire
Monash City
Moonee Valley City
Moorabool Shire
Moreland City
Mornington Peninsula Shire
Mount Alexander Shire
Moyne Shire
Murrindindi Shire
Nillumbik Shire
Northern Grampians Shire
Port Phillip City
Pyrenees Shire
Borough of Queenscliffe
South Gippsland Shire
Southern Grampians Shire
Stonnington City
Strathbogie Shire
Surf Coast Shire
Swan Hill Rural City
Towong Shire
Wangaratta Rural City
Warrnambool City
Wellington Shire
West Wimmera Shire
Whitehorse City
Whittlesea City
Wodonga City
Wyndham City
Yarra City
Yarra Ranges Shire
Yarriambiack Shire
Our team have experience in multiple areas of law, and they can efficiently manage your business activities and legal. We are a registered Asic Agent, Registered Tax Agent, Xero Certified Adviser and are a family owned and operated business.
As a winner of the 2016 & 2017 Legal Awards and voted best SME Property & Tax Law Firm (VIC) you'll be receiving the highest quality in legal and accounting services for your business in Melbourne.
If you'd like a quote or would like to receive advice on your business please contact the team at Karolidis & Co today. We work with businesses Australia wide and are located in Glenroy which makes us easily accessible to Melbourne businesses.

Boutique Firm
As a boutique legal and accounting firm, we provide a complete business solution for small and medium sized businesses

Tax & Legal All-In-One
Tax and legal at the same place! No need to see a lawyer and then explain the circumstances to your accountant separately

Business Specialists
Specialists in business law, property and tax – we deal with all tax and legal aspects of business on daily basis.

Tech Savy
Tech-savy – unlike some "old-school" solicitors – we leverage technology to provide you and your business with cost efficient services.

Business And Commercial Law
As a boutique firm – you will be dealing with the same small team of advisors-meaning you don't speak to a new person everytime you call.

Business Sale And Purchases
Dedicated lawyer and accountant – our principal supervises all matters directly.
Meet 
Nick
Nick provides legal and tax solutions to start-up/small businesses and individuals. Quite separate to law, Nick understandsbusiness and has hands-on experience launching and running start-up organisations, including some of Australia's first group-purchasing and consumer power platforms.
Nick is on the Board of the Crowd Funding Institute of Australia and is a Founder & Director of successful Australian crowdfunding plaform OzCrowd.com.